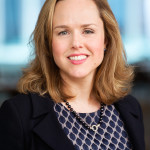 FemaleBreadWinners, led by Dr. Suzanne Doyle-Morris, helps companies retain and develop their valuable, well-trained female executives. We specialise in working with professional women in the male-dominated fields of finance, law, I.T, manufacturing, engineering and the sciences. We provide executive coaching, training workshops and professional speaking for conferences and events. We have worked with clients at the Microsoft, Barclays, Novartis, Sanger Institute, Accenture, UBS, Morgan Stanley, Societe Generale, Thomson Reuters, Accenture, University of Cambridge, Women in Technology, Trinity College Dublin as well as other firms that want to develop their key women.
Dr. Suzanne Doyle-Morris uses a practical and pragmatic presenting style to discuss how professional women can achieve rapid career advancement. As author of Female Breadwinners: how They Make relationships Work and Why They are the Future of the Modern Workforce following the huge success of Beyond the Boys' Club: Strategies for achieving Career Success as a Woman Working in a Male-Dominated Field, her keynotes focus on modern diversity issues that address how both businesses and individual women must adapt to succeed.
As Founder of Femalebreadwinners.com, Suzanne Doyle-Morris' expertise is born out of her coaching work with professional women as well as her Ph.D research from the University of Cambridge on the experiences of women in male-dominated fields.

What the Smartest Guys in the Room Know about Inclusion 
Managing diversity will be a key skill for the 21st century. With an increasingly diverse talent pool and marketplace, those who can work inclusively will be the leaders of tomorrow. In her latest talk, Dr. Doyle-Morris explores the practical steps individuals can take to embrace difference – and what's in it for them if they do. She'll draw on the experiences of both modern men and historical figures to illustrate how being progressive on social change helped propel these men into the history books. This talk enables the 'smartest guys' and women in your audience, to use what those leaders knew, to their own advantage.
Why Innovation is the New Normal: Staying ahead in the 21st century

 
Personal re-invention and innovation is now the name of the game. Dr. Doyle-Morris will discuss what automation through technology and the rise of global outsourcing means for your career. She'll discuss why innovators will lead the future and how she went from an American technophobe to a Scottish video game designer and how she's using technology to get employees talking about unconscious bias. She'll discuss the key skill of the 'irrepressible innovator' and how to use creativity, collaboration and critical thinking to set yourself apart in a marketplace where 'jobs for life' are a thing of the past and the prizes will go to those who stay ahead of the game.
How Proactive Companies Adapt to the Rise of Female Breadwinners 
In this popular keynote Dr. Doyle-Morris discusses how organisations must adapt to the rising tide of women who are the main earners for their family as written about in her second book 'Female Breadwinners.' She'll look at the business case for diversity, how the market and talent pool is changing and what these shifts mean for proactive employers. Dr. Doyle-Morris then addresses how organisations can evolve to retain and develop key talent for the future. This includes rewarding 'quiet leadership' and moving mentoring towards sponsorship as well as highlighting the internal 'inclusion heroes.' She also discuss how these demographic shifts affect the relationships and expectations between individual men and women.
Raising your Profile to Move Beyond the Boys' Club 
A firm favourite since it accompanied her first book; 'Beyond the Boys' Club', Dr. Doyle-Morris uses this presentation to offer tangible strategies audience members can enact immediately to get noticed by senior stakeholders. She helps women become comfortable with self-promotion in order to get the recognition they deserve, for themselves and their team. Building on her long-standing coaching practice and academic research, Dr. Doyle-Morris focuses on how to get comfortable with being '80% perfect', 'tooting your own horn' and delegating in the home and office whilst maintaining your credibility and authenticity.
Unleash your Feminine Superpowers 
Women have a headstart in the 'superpowers' that benefits both business and society. Skills like diplomacy, empathy, listening, collaboration, low ego, lateral thinking, reading faces and intuiting situations are all skills not frequently seen enough in the modern workplace yet are all skills high performers consistently demonstrate. Smart organisations capitalise on the differences women can bring to the workplace. Rather than encourage women to become more masculine in order to succeed, encouraging women to be more authentic and be rewarded for it, is the only way for proactive companies to get ahead.
As a keynote presenter or panellist, her broad expertise on diversity issues makes Dr. Doyle-Morris one of the most credible speakers on the challenges… and opportunities…for today's working woman.
PERFECT FOR:
Conferences
Keynote Presentations
Panels
Workshops
Webinars
Downloadable PDF Speaker Sheet
---
For further details, contact Suzanne here or email her at the address at the top of the page.
 What Clients Say About Suzanne's Events
"Suzanne is one of my favourite presenters: not only is she entertaining and forthright, she also has fascinating insights and provides practical tips and advice which can be put to immediate benefit. A pleasure to have at events!" – Laura King, Partner, Clifford Chance
''Suzanne was engaging, inspiring, abundantly pragmatic and was able to inject great humour into her presentation. Feedback has been tremendous, Suzanne touched hearts and provoked minds, exactly what we needed!'' – Julie Watson, Chair Women's Network, Unilever
"Suzanne's advice was easy to follow, but more importantly, her tips were all something that you could walk away and implement immediately. Cannot recommend her highly enough. Thanks, Suzanne!" – Lena Young, Director, Morgan Stanley
"She is popular and has a lot of credibility with women in our organisation and she provides effective and accessible expertise. We know if we want to be sure of a successful event, Suzanne will deliver." – Sigrid Fisher, Head of Equality and Diversity, University of Cambridge
"Suzanne was a pleasure to do business with at all levels and is highly engaging and entertaining as a speaker. Her accumulated knowledge about women in the world of work is and should be highly valued." – Mary Hensher, CIO, Deloitte
"Suzanne' s message was very powerful and simple, "no one cares as much about your career as you do!" Suzanne gave our group some very practical and actionable ideas to help progress their careers, and some very personal advice regarding balancing their work and home life. It was a terrific session and we are looking forward to having Suzanne come back!" - Jane Moran, CIO, Thomson Reuters
"I cannot praise Suzanne highly enough. She is extremely personable, knowledgable and real. Straight talking but full of useful career advice. I wish I had been fortunate enough to have known Suzanne when I was starting out in my career. Read her book, attend a workshop or work with her. This is the best career move you will ever make. " – Sheryl Newman, Founder, Girl Geeks Scotland