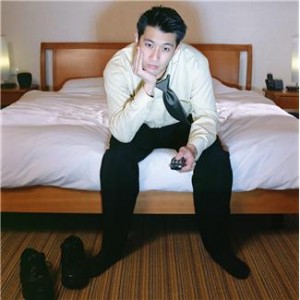 At Female Breadwinners, we love to engage with readers on what it means to be a modern woman and a modern man. Viewing the world through their perspective gets us under the skin of what is really going on in real 21st century families. That's why it was great to hear from Mark Tyler, a regular reader of our blog, on the recent scaremongering around female breadwinners and their supposedly sexually emasculated male partners. Mark found the recent article in the Daily Mail hugely patronising and in his experience, inaccurate.
Mark writes: I recently ran across the article linked above entitled, "A wife's higher salary 'can affect men in the bedroom': Those with well paid wives are more likely to take Viagra."
The title is an accurate description of the research that was done and its conclusions. But, of course, it's portrayed as completely negative. As the article begins: "They already have to suffer the indignity of being out-earned by their wives. Now it seems men married to high-flying women may also be under-performing in the bedroom. A study found that husbands who earn less than their spouses are more likely to take Viagra and similar drugs than those who are the main breadwinners. The researchers aren't sure why, but loss of pride, plus anger and frustration may all play a role."
OK, let me get this straight – the "researchers aren't sure why," but let's write an entire article based on speculation that "husbands who earn less than their spouses" may "also" (whatever that means) "be under-performing in the bedroom."
Allow me to offer an alternative that is, in my opinion, more likely to be true: Husbands who earn less than their wives equal or exceed the bedroom performance of husbands who earn more than their wives, but the husbands of high-earning wives are motivated to perform even better in bed and, as a result, are more likely to take Viagra than the primary-breadwinner husbands. Put another way – breadwinner husbands are more likely to be duds in the bedroom and refuse to do things to improve their performance there.
Is my alternative true? I don't know. But why, oh why, is every non-traditional marriage arrangement mocked, and especially the husband? For the record, in my marriage, I'm not "suffering indignity" by doing what we're doing. Nor do I suffer from loss of pride, anger, and frustration any more or less than if I were working.
Further, what if we looked at possible other false cause/effect scenarios. Forget about husband/wife. Let's consider if there were a study finding that a highly-educated, high-earning person is more likely to visit the dentist than is her less-educated, low-earning counterpart. Would anyone conclude from this that high-earners have worse teeth than low earners? Likely not. Instead we'd conclude that high-earners take better care of themselves and that low earners should go more often to the dentist.
Why can't it be the same with this Viagra study, at least as a possibility, an alternative? Why can't the article lead say, "They have adapted to being out-earned by their wives. Now it seems men married to high-flying women may also be providing something extra in the bedroom. A study found that husbands who earn less than their spouses are more likely to take Viagra and similar drugs than those who are the main breadwinners. The researchers aren't sure why, but a desire to please their spouse in non-financial ways may play a role."