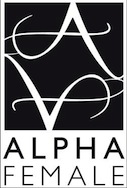 When my husband was recently made redundant at his senior development role at a major UK University, I knew what I was letting myself in for. I should, as he announced it to me on the day my new book: "Female Breadwinners" went to the printers. Talk about ironic timing!
Because so many of the women I worked with earned the majority of their family income, I had been immersing myself in both the challenges and advantages female breadwinners face for several years before.
In the UK and US one in four women living with a male partner out-earn him, and huge increase since the start of the decade when I was born; the 1970's when it was just one in twenty women.
The consequences of relationships where she's the main earner can rock couples, the workplace and society. But are the professional achievements of high-earning women negated by relationship woes – or is this a enviable model we should aspire to for the future?
Couples experience a range of emotions when thinking about how her higher earnings impact them. They may feel everything from pride and gratitude to resentment and confusion over gender expectations that were laid down long before women entered the workforce. Yet it's a taboo topic many women avoid discussing for fear of appearing disloyal to husbands or to salve his ego.
Did this secrecy mean it wasn't an issue for these women and the men in their lives? Far from it. As Annie, a documentary filmmaker said: 'It's the biggest discussion we don't have. If we have a row about anything, money's the one area we avoid. It's just too problematic.'
You can read the rest of this article I wrote for Alpha Female with the chance of winning a copy of my new book here. You will need to sign in to the website, but it's worth your while as it is full of information, tips and special offers for Alpha Females.