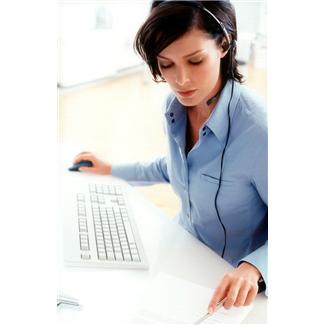 Jane Shepherdson, CEO of fashion house Whistles recently drew criticism for admitting women were her employees of choice: 'I wouldn't deliberately say 'I'm choosing this person because she is a woman' but I guess that has been the case," Shepherdson told the Evening Standard when questioned about her 65-strong workforce which consists of only six men.
"It's a cliché, I know, but I've always found women to be really hard-working. They can do lots of things at once, they're really passionate and we're on the same wavelength." Shepherdson, who is one of the British fashion industry's most powerful women, also believes that only women can design clothes that other women actually want to wear, whilst "men design for a fantasy of a woman."
While I wouldn't say women make better employees than men – there are too many variations between women and indeed men to make one gender 'better' than the other. However, I am happy to see a shift away from the problems women create for employers to the benefits they bring.
A colleague on my current Saltire Foundation Fellowship is Annie Stuart, founder and CEO of Anta, a luxury Scottish homewares brand. She pointed out to me that while she hires men, she actively recruits that much maligned group of potential employees: working mothers who want to work part time.
Stuart explains: 'They are fantastic with my customers – often other working women. Because they are grateful I can work around their schedule, I always I get 110% while they are here.' To get around the fact that many want school holidays and weekends off, Stuart proactively seeks to also recruit recent secondary school students who have been named Head Girl. If they are planning on coming to Edinburgh for university, they are often delighted to work within her city centre store during the 'off times' for working mothers: 'Plus I know they'll be hard working, high-achieving and well-organised, so it's a win-win for everyone.'
Stuart, founded the company which specialises on gorgeous tartan throws, rugs and furniture, 25 years ago. In addition to growing her business she has raised 3 children during that time and said: 'Working mothers come to employment with issues that's for sure, but they also have unique skills that most employers don't value enough. I'd hire anyone who's ever got a teenager to do something they didn't want to do – that's real negotiation skill!' What do you think are the skills women have that are routinely under-valued?