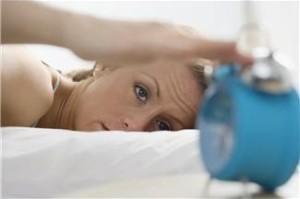 Why is it when women make great strides in their career, jealous skeptics will often claim she 'slept her way to the top'? This phrase is a career killer and always penalises women more than men. However, we can reframe and turn the concept of 'sleeping her way to the top' around by talking about the ubiquitous sleep deprivation amongst professional women.  Arianna Huffington, has sparked this debate by first telling the graduating class of Smith College, an East Coast women's college, that sleep would be one of their most vital resources in years to come.
That's something something from the media mogul who historically shattered her cheekbone, by literally 'falling' asleep at her desk some years ago. In her speech she explained why women must redefine success for women – and include sleep in their equation. "The current definition of success is very male dominated," she said. "It's focused on burn out, sleep deprivation, and driving yourself into the ground. Sleep your way to the top!"
She cites where women are starting to see real parity with men – in stress related illnesses. Women in stressful jobs have a 40% increased risk of heart disease and a 60% increased risk of diabetes. The way for women to achieve equality with men cannot be in dying of the same early illnesses. In fact, as a response to Sheryl Sandberg's manifesto, she suggests sleep can be one way we 'lean out in order to lean in' and that we ask ourselves 'What is the nature of the world in which we are being asked to lean in to?
We at Female Breadwinners couldn't agree more. In fact, we think many women do not reach for more senior positions, not due to a lack of confidence or lack of experience, but because they don't like the lifestyle they see ahead of them. Echoing Huffington's point, many of our clients initially scrimp on sleep, and are literally working to exhaustion. When I talk with clients about the sacrifices they make – they will always prioritise kids and work before time with their friends and sleep for themselves. We must begin to ask 'You may think you are achieving more by cutting back on sleep – but what's the cost?'