If there is ever a month for slowing down and relaxing with a good book, it's August. You may be on holiday, enjoying the extra daylight hours or things may be quieter at work. Wherever you get your precious 'extra time', treat yourself to a good novel. And this short animated TED talk on 'How Fiction Can Change Reality' is a great excuse to get reading fiction, and recognise you and society, are better off for doing so!  While we normally make non-fiction recommendations, this month we're recommending a few choice novels perfect for female breadwinners.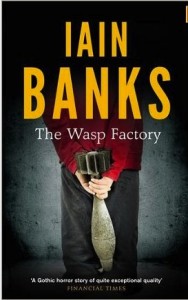 The Wasp Factory by Iain Banks – This thriller by Iain Banks might not seem an obvious choice for female breadwinners. We picked it for lively debate it inspired amongst a group of voracious female readers. It makes you question  preconceived notions of nature and nature, but also perhaps more interestingly, gender. It takes place on a remote coast of Scotland and asks the uncomfortable question – can children acting without remorse be evil? The twist in the tale is what makes it a great read for women, and if you're anything like me, will leave you thinking on it for years to come.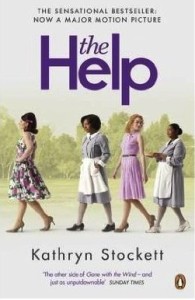 The Help by Kathryn Stockett – This one may be obvious due to it's bestseller status, but I think its worth singling out for the voice it gives women in the 1960′s. The plot focuses on the lives of the black maids in the American deep south and the white women for whom they work. However, rather than see the black women explicitly as the victims, Stockett adeptly plays with or expectations of power and bravery, as each group is stifled in a unique way. The black maids are courageous in the face of societal prejudice and severely limited economic options, while their white female employers are constricted by 'waiting' for men to rescue them from a life of potential spinsterhood.  It makes you appreciate just how much society has changed in the last 60 years, while also being a laugh out loud hilarious read. Well worth my secret queasiness at being like everyone else on public transport – reading the same novel.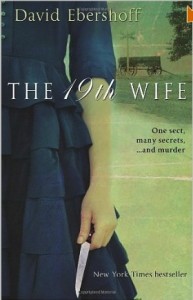 The 19th Wife by David Ebershoff – I loved the way this book weaved a modern day murder mystery with a history of the Mormon church. It tells the tale of Ann Eliza Young, who was the 19th wife of Brigham Young, founder of Mormonism. Turning away from the faith, based on the inequity she saw, Ann Eliza became one of the first female public speakers in the U.S. crusading to end polygamy in the U.S. While this may sound dry, the story is entertaining, shocking and even inspiring. A fantastic yarn with great characters which will both enthral and shed light on one of the most secretive, yet politically relevant religions in the U.S today.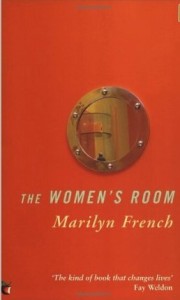 The Women's Room by Marilyn French. In all good conscious, I discovered you can't complete a Women's Studies degree without reading Marilyn French. This is her seminal classic which awakened millions of women to feminism in the late 1970's. This powerful novel follows the live of Mira Ward, a 1950's young bored housewife who becomes a 1970's radical feminist. Groundbreaking feminist Betty Friedan called it 'The Best Novel Yet About the Lives of Women'. This became an international bestseller and while my own copy is very battered, it is also much beloved.