I'm a big reader – in fact, many of the professional women I work are also big readers – when they get the time. One of the things I love best about reading is discussing books and sharing recommendations with like-minded friends. I'm a huge fan of great fiction, as you might be able to tell from my Fiction for Female Breadwinners pages. I thought this month, I'd share recommendations for three very different books that feature women who draw from their own life experiences working in male dominated fields to tell it like it is!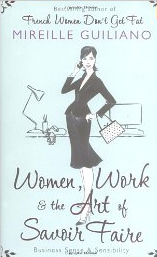 Women Work and the Art of Savoire Fair by Mireille Guiliano.  Guiliano was the Veuve Clicquot CEO and perhaps is now better known for her best selling book, 'French Women Don't Get Fat'. This entertaining memoir details the challenge she had in taking champagne to the top of the luxury market in the US at at time when even wine was fairly new on most restaurant menus. Being French, she stresses the importance of entertaining clients over meals and enjoying life with a certain je ne sais quoi . A light but enjoyable read and the only career book I know that incorporates recipes throughout!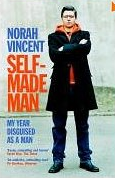 Self Made Man by Norah Vincent. I hugely enjoyed this record of one New York female journalist's attempts to live and dress as a man for one year. I found it a sympathetic portrayal of the modern male world and how men behave when they think women aren't around. To get under the skin of what it means to be a 21st century man, Vincent went undercover in a monastery, frequented strip clubs, infiltrated a men's therapy group, worked in a testosterone fueled office, and joined a bowling league. A fantastic read I came across by chance, but one that reminded me how fulfilling chance finds can be in an undiscovered book.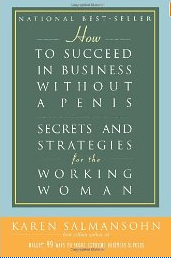 How to Succeed in Business Without a Penis by Karen Salmansohn. You've got to love this book for the title alone. After a hard day at the office, there are moments when it feels like having a penis would solve all work-related problems.  Salmansohn made her name in advertising – an industry that knows that image is everything.  The book is very funny, but also practical with sections entitled "Kicking a Woman in her Balls" and "Slipping into the Dressing Room for a Quick Change of Heart".  I'd recommend it for the humor alone as she intersperses stories from her own career and dating life, with quotes from the Book of Tao. Irreverent and highly readable.
With the festive season approaching books make great gifts, check out our offer on "Beyond the Boys' Club" and "Female breadwinners" – get 2 books for £25.