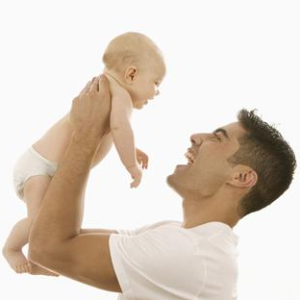 A new bill outlined by the expectant Jo Swinson, Equalities Minister for the Lib Dems, will change expectations that newborn babies are primarily mum's work. In her speech Swinson said she wanted to change the culture of workplaces to prevent the "conflict" between people's jobs and family life, making it just as normal for fathers to take on caring responsibilities as mothers. According to the Guardian she criticised the "cultural double-standards" and said it was not right for men to be disparaged for wanting to work less to spend more time caring for their children.
After wrangling over the details with the Conservatives for the past year, parents will be now allowed to take a total of 52 weeks off work after having a baby or adopting. Currently mothers can hand some of their leave over to fathers, but only when the child is 20 weeks old. Under the new rules, a mother could choose to return to work more quickly and hand over her unused allowance to the father. They could even switch back if they chose. Fathers will still be entitled to their two weeks' paternity leave straight after a child's birth. We applaud this change as too many new working mothers see their only option as taking the entire leave themselves or putting their child into daycare earlier than they'd like. Modern couples need flexibility to make the right choices for their growing families; whoever is doing the main earning.
Swinson said more must be done to encourage men to take up their rights and questioned a culture in which men who take their family responsibilities seriously are "ribbed".
"Why does a man who works flexibly and part time get treated differently from the woman?" she said.
"It's a symptom of how we do have cultural double standards in many workplaces, where for women to take flexible working or leaving early on a particular day to pick up the kids from nursery is deemed to be acceptable but for some reason we treat a man who is making the same choice differently."