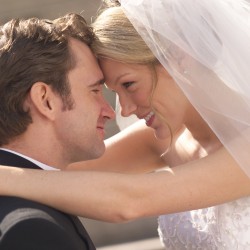 Rejecting a long-held social convention, young women are increasingly marrying 'down' when finding modern partners. Research from the Institute for Public Policy Research recently found that of women born between 1976 and 1981, 28% married men of a lower social class. Only 16% have married up. More than half chose husbands from the same class, which the IPPR defines as someone in a similar occupation. While the convention of marrying within class boundaries remains the norm, this trend for marrying men who are of a lower social class is very new. By comparison, almost 2 in five women (38%) of women born in 1958 partnered with a spouse in a higher social class and only 23% married 'down'.
While class seems a moveable feast in the 21st century, there is an increasing trend I notice among my friends and clients to marry men who are either not as well educated or as professionally ambitious as they are. This trend is only likely to increase.  Women have outpaced men in education as 52% of UK women between the ages of 17-30 went into higher education compared to just 42% of men.  I know female lawyers married to artists, women consultants married to teachers; women who are forging full-time careers while they support men who are in 'passion jobs' – roles that they love, but don't pay the bills in quite the same way.
There is a growing realisation that when searching for love, women today may struggle to find a man that earns as well as they. However, it can be liberating for a couple to be able to chose what they each do best – rather than feel confined to roles set purely by their gender. The upside is that these men often have characteristics they bring to the relationship that make up for lower earnings.
I recently received a re-affirming email from an American man who loved the Female Breadwinners website.  He explained: "I think confident, professional women are incredibly sexy as do many of my male friends. I've struggled to get into graduate school and know that I may be resigned to a life of changing diapers – but I'm okay with that if I meet a woman who sees what I can offer."  More power to him – and the lucky lady who eventually finds he indeed has a lot to give.