If you are a business woman who travels regularly you no doubt have a packing routine designed to save you time. But as a woman who travels to London from Scotland several times a month myself, I recognise the value of light, well-crafted luggage – and well co-ordinated items to go within them. Does your luggage enhance your image or scream 'bag lady'. I asked Capsule Wardrobes to give me their tips – here's what they recommend:
What does your luggage and travelling outfit say about your brand? Don't forget from the moment you leave home you are representing yourself, your company and even your country. If you'll be mixing with colleagues and clients from other countries, it's essential think through climate (both indoor and out) and preferred dress codes. Always check before packing what your colleagues or clients wear in the office.
Buy a set of practical, visible and professional luggage. Business travel requires cabin-friendly cases. Opt for a wheeled case if you have a lot of walking to do either at the airport or from hotel to office. Take a coordinating bag that can hang over the top of the handle with more carrying power – without the extra weight. There are great options by Samsonite, Rimowa and Knomo that go beyond basic black. If I'll be staying over a weekend, I'll often take a second bag, so that I can use just one or the other.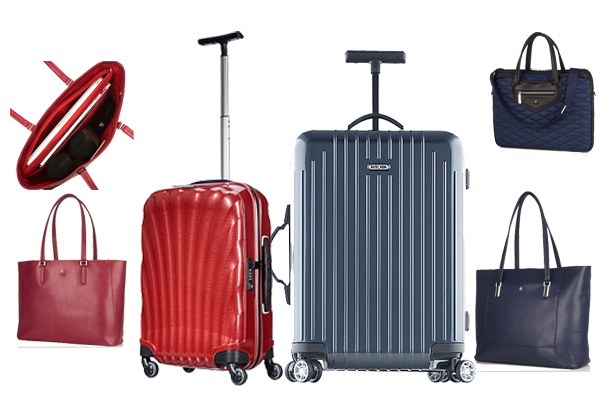 Pack a capsule wardrobe. Lugging two or three suitcases for a 5 day trip just isn't practical. Ruthlessly edit and be as decisive as you have to be at work. For example, when the Capsule Wardrobe team create light capsule wardrobes for clients they often remark that it's the small details (read: light to carry!) that add style. For example, individual scarves and pieces of jewellery will say more about you than another pair of black trousers. Prioritise crease resistant viscose or silk jersey. You'd be surprised to see just how flexible a travel capsule wardrobe can be. Here's one which has 12 outfits and fits into a carry-on bag.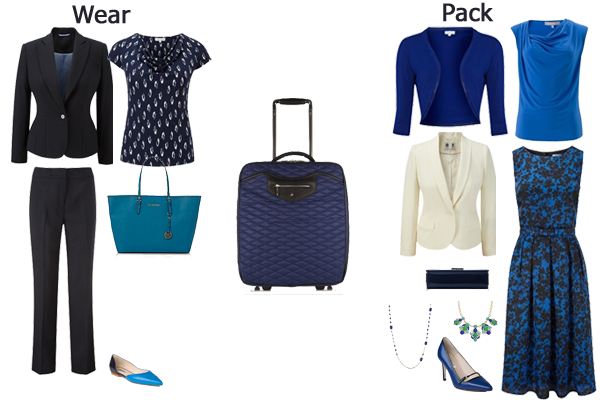 Check the weather – with the horrendous weather over the last few weeks both here and in the US be prepared with boots and a warm coat that are functional but still smart in snow. Or include a smart trench coat and umbrella. Wear a pair of business appropriate flat shoes (the new pointed flat shape works well with skirts and trousers) to cope with walking long distances both at the airport and just in case there is a transport strike at your destination.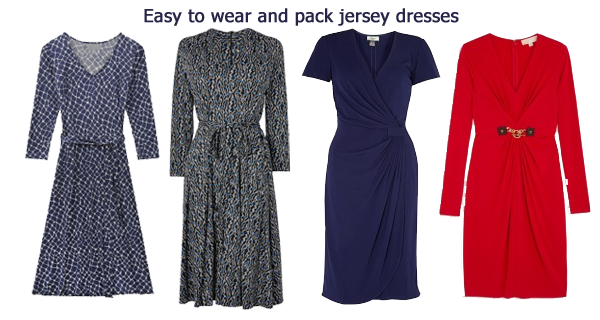 Capsule Wardrobes specialise in executive dressing for the busy professional woman.
What is unique about their service is that they focus on dressing 'the personality'
of their clients, as well as considering their careers and lifestyles. Founders Maria and Caroline have corporate and retail backgrounds; Maria in IT project management then owning her own boutiques and Caroline with Saatchi, Harrods and House of Fraser. Together they have quite simply dressed hundreds of women and of all shapes and sizes. Find out more at www.capsule-wardrobes.co.uk