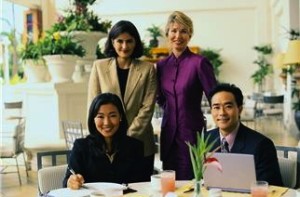 I recently had a conversation with the Board of one of my corporate clients, where I was providing gender diversity consultancy to help them get more women onto the Board and in other senior roles. We have been working together for several months and the Chair asked "Is it better to take more active measures to fill our pipeline for future senior roles or do we also need to expand the Board size and create a few more senior jobs to make an instant impact?" The answer is 'Yes' to both.
Neither one in isolation will be enough for companies wanting to send a strong message about the value of gender diversity. Clearly, our team at Female Breadwinners will help this client address their metrics to assess progress and create programmes for both men and women that address unconscious bias and inclusive management. However, that will only help secure a pipeline and it is likely to take years before any of those women reach Board level positions.
Additionally, to simply 'fill the pipeline' presupposes that all those in senior leadership positions now are exactly the right people. It assumes they already have a true meritocracy – a reality any Board with few women cannot in good conscience defend. Certainly there are concerns that adding positions might be misinterpreted as tokenism, but waiting for women to 'trickle up' is a method that is plainly not working. Women have been entering most professions at the same pace as men for the last two decades and progress has stagnated. Plus waiting sends a message that the organisation doesn't think it has any Board-worthy women now, again a fallacy for most organisations with whom we've worked.
Adding at least 3 women to the Board, in a variety of valued positions or as NED's will change the tenor of leadership discussions and help any team come to more robust and innovative decisions. Plus, such role models show more junior women that they can reach Board position. That's far better than the 'If I can't even make it to the top here, why bother trying?' which I often hear in my discussions with professional women. Instead of framing the question "Is it better to fill the pipeline or appoint senior women now?" we should be asking "How much more would we benefit as a organisation if we did both?"