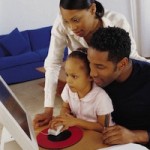 Women have never had more rights and responsibilities from the workplace into the bedroom.
Female Breadwinners are well placed to command respect both in the workplace and in the home, and their numbers are increasing globally. This social shift brings new opportunities as well as challenges to the workplace and modern relationships.
How do female breadwinners negotiate business models designed for men with supportive wives at home? How do these women manage romantic relationships when they and their male partners are bucking convention and entering unchartered territory between the sexes?
I have developed a series of webinars aimed at women breadwinners who earn the majority of the household income. The first in the series will cover:
The ways a female breadwinner model can actually benefit a couple
The surprising ways these families manage money
How important the support of family, friends and even their children are to their success
The habits of women who successfully manage being the main earner
What activities are vital to the morale and confidence of lower-earning spouses
The webinar will be available as a recording shortly, great value at ONLY £29!
You can also take advantage of our special purchase package for a series of 3 webinars and including a bonus copy of the Female Breadwinners Book.