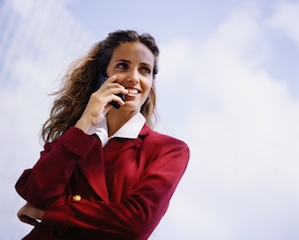 Women make over half of all technology purchases; using iPads, smartphones and laptops to manage the 'merge' that is the new 24 hour workday. Last year I relied heavily on technology as I travelled between work commitments in Boston, London and Beijing. As I tap into my own iPad, knowing it has changed the way I work forever. I am grateful but also aware of the heightened expectations for immediacy of action. Has technology and globalisation been a boon for working women or simply raised expectations around the 'new normal'?
As discussed in The Plight of the Alpha Female in City Journal: "A global economy, indifferent to sexual identity, has intensified competition in just about every industry. Globalization has made international travel a necessary part of business… And having clients and colleagues in scattered time zones often means a never-ending workday." So how exactly did we arrive in a place where both male and female high-achievers feel they can never turn off? As succinctly described in the article: "First, new technologies like mobile phones, e-mail, and videoconferencing made it possible for employees to work in locations other than the office and, in many cases, to structure their own hours. And second, worker demand for flextime grew, especially among the mothers who were now making up a larger share of mid-level employees. Even though the government doesn't require it, 77 percent of American firms these days offer flextime to some of their workers, according to the respected Families and Work Institute."
We at Female Breadwinners recognise that flexibility is a gift many working women simply don't have – retail clerks can't ring up your purchases from home and hotel cleaners can't make beds from their smartphone. However, I, probably like you, am part of this rise of both globalisation and technology. I sit here typing at 7:30 pm while my husband makes the Thai Beef Salad I was planning on cooking tonight, so I can get just a bit more time at my computer. I wouldn't be here without his flexibility, and no doubt if you're reading this in your down-time, you have felt the strain too.