I hate housework! You make the beds, you do the dishes and six months later you have to start all over again.Joan Rivers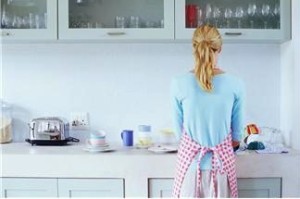 One of the most common issues most working women have is how long their 'second job' takes; the career they have at home. No one ever seems to want to help out, leaving her overwhelmed with work and seething with resentment. Not a good way to start any day. That's why we at Female Breadwinners were so intrigued when we saw the online game; Chore Wars.
In the game you track how much housework everyone in a household; family members or roommates are doing, and reward them with 'experience points'. Players have unbelievably found this inspires everyone to do more housework, cheerfully, even competing against one another to do more.
Each player creates an avatar, who is sent on adventure which requires them to do household chores. Chores include everything from tidying a bedroom to emptying a dishwasher in the real world. The more frequently you do these, the quicker you collect experience points that can be 'cashed in' for real world rewards.
As our sister company, InclusIQ Institute, moves into using simulation games for teaching managers about unconscious bias, we kept noticing people talking about Chore Wars. It's one of the best loved and highly reviewed, if little known secrets, on the internet.  And we love the novel way they have turned a hitherto 'chore' into an engaging adventure.
Have you used Chore Wars and if so, how did it work for you and your household?