In a never-ending to-do list, most of our clients put themselves at the bottom of the list. In our experience with female professional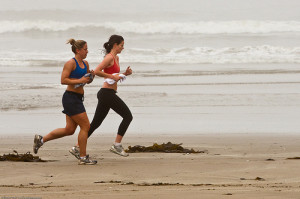 clients, priorities are:
1. children
2. work
3. partner
4. eldercare
5. friends
6. herself
While skipping that workout for the boss's new deadline or your son's sport may seem like the best use of your time, always prioritising others will drain you in the long run. Here are 2 ways that successful women actually make the time for – and no they are not 'wasting time' doing them.
1. Schedule Alone Time:
Successful women know that they need to schedule alone time the same way they plan meetings, family dinners and networking events. Start with small time chunks in your online diary. Try just 20 minutes early to bed each night to rediscover reading for pleasure or a 1 hour Saturday morning swim.
As Mary Kate McGrath, editor in chief of PureWow, mentions in Work-Life Balance Advice From 12 Successful Women -"I've found if I don't literally put pen to paper (or create a Google calendar appointment) and carve out an hour for myself, it never happens. So that's what I do. I literally invite myself to manicures or an extra 20 minutes in bed."
2.  Exercise with a Friend:
The number of clients we've worked with who start to re-engage with a thrice weekly run or yoga session is amazing. These historically get cancelled but the amount of energy they give our clients is testament to their utility. One high-flying lawyer client meets a trainer for a work-out session at 6am three times a week. She explains: 'The kids don't notice I'm gone since they're not up yet; but they and everyone else benefits from the fact that I feel back in control of at least one thing I used to love. Plus working with a trainer means I'm accountable to him – so I show up!'
She's not alone. In 12 Things Successful Women Do Differently, Emma Gray of the HuffingtonPost writes, " Many successful women have spoken about the value of regular exercise — not because they are trying to be thin, but because they know that exercise relieves stress, releases endorphins and increases energy." You don't need a personal trainer to be accountable. Suggest to a similarly time-pressed friend a weekly workout. It means you are both more likely to show up plus you kill two birds with one stone; socialising and sweating.
How can you multi-task while exercising?