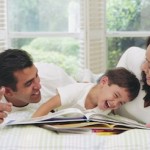 October 10th sees the start of our new webinar series aimed at Female Breadwinners. The timing couldn't be better with the recent focus on the release of the film I Don't Know How She Does It highlighting women who juggle being the main breadwinner with a family life.
The first webinar in the series will discuss how women negotiate business models designed for men with supportive wives at home.  And looks at how they manage romantic relationships when they and their male partners are bucking convention and entering unchartered territory between the sexes.
This webinar will teach you:
The ways a female breadwinner model can actually benefit a couple
The surprising ways these families manage money
How important the support of family, friends and even their children are to their success
The habits of women who successfully manage being the main earner
What activities are vital to the morale and confidence of lower-earning spouses
The webinar starts at 8PM UK time and will last approximately one hour.
If this is a topic that interests you but you are unable to listen to the live event you can still sign up and receive the recording to listen to at your leisure.
Places are limited so book online now.
To get your free copy of the Female Breadwinners book and reserve a discounted place on the series of Female Breadwinners webinars click here.