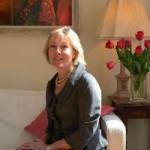 I recently reviewed Women's Work, Men's Cultures by Sarah Ruterford for People Management . It's an insightful book that gets under the skin of how organisational culture is at the root of women's lack of progress in the workplace. It asks the uncomfortable questions about what it will take to change organisational fabric to harness the potential of a truly diverse workforce.
Uniquely for books on women in the workplace, she sets the scene by detailing societies devaluation of women – through domestic violence, hyper-sexualisation and a lack of global economic equality with men. She posits: "If women are not valued and respected in wider society, organisations have a steep hill to climb if they are to insist on value, respect and fairness within their own workplaces."
Rutherford poses insightful questions about how organisations should recognise most women have responsibilities outside of the home that far exceed their male colleagues. For example some larger employers have facilities such as dry cleaners, a gym, or an onsite convenience stor to ease domestic responsibilities largely borne by women. Do employees in Diversity have a seat at 'the top' or are they shouldered with 'transforming corporate culture' while having little real influence? Indeed, does an employer make efforts to encourage flexible working for all or is the emphasis on a long-hours culture, attractive executive assistants and sports-heavy corporate entertaining? As Rutherford points out, a corporate website can feature happy faces of racially diverse men and women, but if the drop down list of senior employees and board members are primarily white men – it belies the image they would like to portray.
Rutherford explains that while blaming a hostile organisational culture has become acceptable, talking about men's resistance to equality is far less popular. She cites Catalyst research which showed 74% of male interviewees identified 'fear' as a barrier to men's support of gender equality.  On a theoretical level, men may recognise having women at the table may improve performance, but on a deeper level they might also fear the change in their clubby atmosphere, having any incompetence exposed or indeed their own seat at the table questioned.
I respect her argument that without culture change, there will be no real shifts on gender diversity in the workplace. Indeed, biological differences are very popular to blame but actually account for much less difference than we would like to conveniently think. However, biological differences justify to naysayers there is no way to solve workplace inequalities, since 'it's all genetic' which hinders change in the way organisations treat their female employees.
Rutherford explains that frequently-cited stereotypes about 'women's style' don't address from where habits originate. For example, women's use of apologies when speaking, hesitant speech, allowing themselves to be interrupted, working harder and not drawing attention to themselves are currently viewed as innately 'a feminine preference' rather than developing out of a structural positions of inferiority and superiority.  Overall, this is an excellent read for anyone ready to ask the 'tough questions' about inequality in the workplace.  For more on the future of women in the workplace read Female Breadwinners or see other articles on women in business.