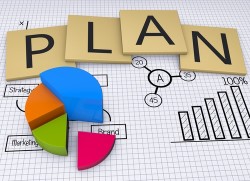 Too frequently we see clients object at making certain roles flexible with the argument: 'But Tim's always been in the office' or 'I don't think Sarah's team would know how to cope if she wasn't always around'. Sorry, but 'we've always done it this way' is no longer an excuse forward thinking organisations can use when thinking about staffing. Planning for flexible working is only going to increase as Sara Hill, CEO of Capability Jane found when they looked in depth at the issue:
79% of women stated that working from home for all or part of their role would be desirable.
64% wanted flexible working.
60% wanted to work part time (3 days a week).
It's time for a team approach to establish a plan for the change towards flexible working. A proactive leader will gather the affected team together and get them to assess:
the role of the individual.
area of responsibility and the effect a change will have on the team.
how to combat the challenges or stumbling blocks.
If managers focus on these basic fundamental points they can create a flexible, tangible working map to act as guidance for assessing and establishing flexible roles within an organisation. The roadmap and process can even be used for other employees. Sara Hill believes it's vital to document the set up process; listing facts that make it work and the obstacles that hindered the implementation of flexible working. This document can act as a benchmark for policy to use within the company as a whole.