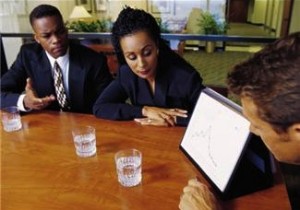 When I talk with male business leaders, I am struck by how many recognise the value in having women in senior leadership positions. My role is decreasingly about highlighting the benefits and increasingly in talking about which concrete actions and what types of organisational culture change will make the difference. However, this momentum is patchy, and occasionally I hear people protest that 'women's issues'  in the workplace are just a passing fad, to be replaced soon enough by another 'special interest group'. It's enough to wonder why women, who make up over half of graduates and half of the workforce continue to be seen as a 'minority'. Why do some companies 'get it' and others think of it as yesterday's priority?
For example, evidence suggests the momentum is slowing on real action to improve gender balance across Australian workplaces and in its boardrooms. The 2013 Directions Report by Asian law firm King Wood Mallesons found that only 13 per cent of directors considered diversity to be a key priority when considering board appointments during the past 12 months compared with 63 per cent in the 2011 report. The explanation is that many boards think they have sufficiently addressed diversity over the past few years, though the numbers of women on boards demonstrate not much progress has indeed been made. Perhaps, because they now are required to publicly report on their gender make-up and cite action they are taking to increase female representation, they feel that the issue will reconcile itself in time.
Certainly, this is not an issue that will reconcile itself without plenty of attention. Indeed, in the UK progress has faltered. As described in the Financial Times this month: The percentage of women on the boards of the UK's biggest companies has fallen for the first time since the figures were first compiled in 1999, amid worries that the government will fail to hit its target of 25 per cent in 2015. The percentage of women on boards of FTSE 100 companies fell to 17.3 per cent in March in a sign that enthusiasm among the UK's biggest companies to promote diversity is waning, says BoardWatch, the group that compiles the figures.
Concerns that progress is stalling has prompted Vince Cable, the UK business secretary, to write to the seven companies in the FTSE 100 without a woman on their board to urge them to take on a female member and promote diversity. However, a government spokesperson insisted the 25 per cent target should be achieved, adding: "In the last two and half years we have seen considerable progress with the efforts to increase female representation on UK boards." Although the drop from 17.4 per cent at the end of last year is only small, it is the first time the figure has reversed, sparking a fresh debate on whether quotas are needed to give the diversity campaign more momentum.
Amidst this backdrop and perhaps not surprisingly, the topic of women on Boards was again addressed at Davos this year at the World Economic Forum.  The World Economic Forum Global Gender Gap Report demonstrates a strong link between closing the gender gap and improving economic competitiveness and corporate performance. The panel, included heavyweights such as Christine Lagarde, Sheryl Sandberg and Viviane Reding. They recognised that real progress has been made in increasing the number of women in top economic positions, including more women on boards and in high-level management. However, statistics around the world indicate that we are still far from closing the economic gender gap and progress remains slow. It's an hour long video, but worth it to hear some of the most impressive minds discuss progress and remaining barriers. You can check out the panel discussion here.