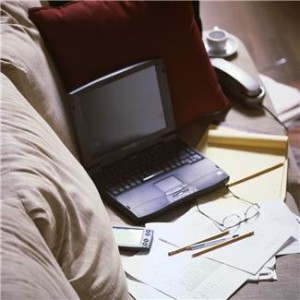 Men and women differ in many ways, including the way we use the Internet. While women tend to use the Internet on a frequent basis, men tend to test out more new technologies sooner. Let's take a closer look at how women and men vary when it comes to shopping online.
Difference #1: Time Spent Online
A recent poll by PCMag showed that men spend more than 19 hours online each week, while women tend to spend around 14 hours online each week. Men tend to get online more frequently and stay online for longer periods of time.
Age does matter when it comes to Internet use. A report by Pew Internet stated that women under 30 use the Internet more than men in their age groups, but older men are use the internet more frequently than women their age.
Difference #2: Online Communication
In a 2010 report by comScore, women are more interested in online communication than men, be it social networking, instant messaging or email. In 2012, more than 67% of adults used the Internet for social networking, with women (71%) being more involved on social networking sites than men (62%). While men may log on more frequently, according to a BizReport article, 83% of women check their email daily compared to 75% of men.
Difference #3: What Do We Use The Internet For?
Men most often use the Internet to read news, check sports scores, buy and sell stocks and get sports news, shop via online auctions, download music and watch shows and movies. Women, on the other hand, more often use the Internet to seek out information, shop or look for deals on shopping sites like LivingSocial or Groupon.
According to the comScore report, Men and women use the Internet at the same rate to watch videos via high-speed Internet – but the big difference here is where they're watching videos. Men spend exponentially more time watching full videos online in general, but women (36%) are more likely than men (22%) to watch YouTube.
Do you notice a difference in the way you and the men in your life use online time?
Contributed by: Skylar Michelle James is a graduate student in the Boston area. When she's not studying or working on her thesis about the Internet Philosophy, she likes to write freelance articles about the future of the Internet and what's next in technology. Follow her on Twitter @SkyJamesWriter.