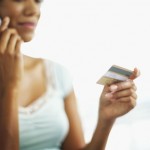 Women are increasingly being recognised as a market of choice. We are now past the age of the 'pink phone' or a conveniently placed lipstick-holder in a new car as manufacturers' nods to attracting female consumers.
Globally, women control $20 trillion in consumer spending annually. That figure is estimated to grow by as much as 40 per cent in the next five years alone.
In the US, according to the Harvard Business Review report "The Female Economy" women influence $4.3 trillion of the $5.9 trillion in all consumer spending; this means that 73 per cent of all consumer purchases are influenced by women. The story is similar in the UK, where according to the special report Diversity and Gender Balance, women are responsible for 70 per cent of all household purchasing decisions and hold almost half of the UK's wealth.
These are dramatic figures, yet women have historically been misunderstood by marketers. As explained in the book on marketing to women, Women Want More: 'A quiet economic and social revolution is taking place… It is a revolution of dissatisfaction in which women are using their cheque books to vote no on large sectors of the economy, including financial services, consumer electronics, consumer durables and healthcare.
The bad news is that only a small percentage of companies understand the significance of the female economy to their business. If they respond to this economy at all, they do so by fiddling with segmentation or by making small adjustments to their product line or to their organisations, as if these powerful trends were nothing more than incremental shifts in existing patterns.
'The good news is that some companies do recognise the opportunity and respond to it brilliantly, with skill, nuance, and genuine engagement. They enjoy breakout growth, unprecedented consumer loyalty and category dominance.'
Strategic organisations, particularly those in consumer-facing industries, are recognising the need to address the value and needs of the modern woman. Leaders developing and selling goods and services for this market must reflect these changes.
In retrospect, it now seems naïve of us ever to have thought a leadership team made up of one type of consumer ─ predominantly older, white, men ─ could adequately design and offer services to such a diverse global marketplace. For more on the rise of the women as the leading workforce of tomorrow, get your own copy of "Female Breadwinners" here.