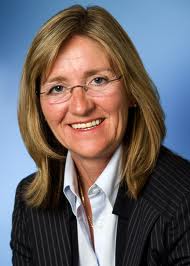 Kim Perdikou, Exec VP of the Silicon Valley tech firm Juniper, recently led a discussion for the Saltire Foundation in an all-female roundtable. The afternoon was engaging, interactive and inspirational. She didn't just ask her fellow female breadwinners to focus on their strengths but also to look at their fears and self-limiting beliefs – a unique take amongst many of the cutthroat presentations you often hear on the business circuit.
When thinking through her own formidable career as a professional woman in management, she credited 3 main strategies:
Work for a company that values authenticity. Energy is too precious to spend any of it constraining who you are for the sake of other people; it's far better to spend that time on solving real problems.
Focus on diversity. Clearly this was a favourite of ours at Female Breadwinners, but her point was not just about gender diversity. She explained how diversity of background and experiences helps innovative teams see solutions beyond current challenges. Inclusive teams deal better with unexpected future challenges because they can envision multiple future scenarios.
Take risks. For Perdikou, originally a teacher from Paisley, leading a tech company in California wasn't part of the 'usual' path. Early on, she created her USP by taking a professional risk in telling people what they needed to hear, rather than what they wanted to or were used to hearing.  Being valued for that honesty – not always an easy sell in many organisations, is what set her apart, and made her such an asset within the leadership team.
Other career development gems aimed at women in entrepreneurship included 'only focusing on high margin business', and team-building by 'only hiring people who have been on the growth journey you're about to take'. She also asked women and men seeking eventual board membership to recognise another interesting fact – 'Boards are like marriages; easy to get into…Hellish to get out of'.women
Perhaps the most tangible tip she gave for professional women was to become adept at quantifying our achievements. She asked women in leadership to use those metrics to become adept at being able to 'tell the story of their lives in the time it takes a traffic light to change." That's a great challenge as many of us struggle to relay our USP to others in a way that is engaging and concise – but that's the best way to interest others in the value we can bring.