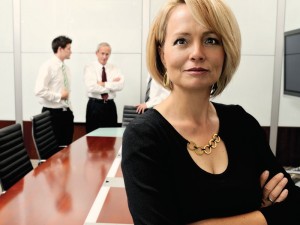 A company culture that embraces gender diversity manifests itself primarily in two areas – succession planning and measuring results to reinforce progress. Focussing on any single factor, while neglecting the other, is mostly a recipe for failure. When we are called in to do a piece of gender diversity consultancy, I find clients are often surprised the mere presence of an internal Women's Network has not done enough to balance their numbers at the top. However, gender balance is like diet and exercise, you need to pay attention little but often. And yes, just like those pounds we'd each like to shift, the metrics 'feel' of an organisation will tell you how well you're doing!
In their recent report on "Lessons from the Leading Edge of Diversity", Mckinsey points out, "It is critical to identify talented women and look for the best career paths to accelerate their growth and impact. Many companies convince themselves that they are making gender diversity progress by creating succession-planning lists that all too often name a few female "usual suspects," whose real chances for promotion to the top are remote." In contrast, innovative teams discuss unusual suspects for each role and find surprising matches to accelerate an individual's development.
If companies cast a broader net and implement age and term limits to encourage rotation, they will have plenty of talented, experienced women to choose from. An inclusive management style that encourages its board members to establish relationships with and sponsor potential future women leaders meets with greater success. When women make it to the top, they provide ladders for other women to climb. For example, Ernst and Young compares representation of women in "power" roles on its biggest accounts with overall female representation for tenure levels and geographies. When those two metrics are out of sync, Ernst and Young acts.
Identifying high-potential women, creating career opportunities for them, reinforcing those opportunities through senior sponsorship, and measuring and managing results seems to be the systematic approach to getting more women on boards.