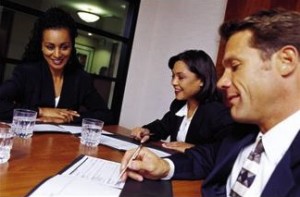 Women on UK Boards is undoubtedly a hot topic. In researching some of the data that is used by anti-quota campaigners,  I decided to look harder at the 'The Changing of the Boards: The Impact on Firm Valuation of Mandated Female Board Representation" by Ahern and Dittmar of the University of Michigan. The Nordic government announced in 2003 they would be introducing mandatory quotas to ensure 40% female representation on publicly listed Boards of Norwegian companies.   The fall out was immediate. Stock prices fell in companies that had the fewest women. Over the subsequent years, as companies made the transition, the value of those companies as measured by Tobins Q also significantly declined.
This research is routinely used as evidence that quotas will hurt UK companies. However, when I read deeper into the research, I found that this 'problem' was much more of an opportunity. Companies with at least one female Board member fared better than those without any women – their values fell the least. Indeed it appears that companies that adapted to the impending changes more quickly and of their own volition after the announcement were able to recruit and attract the most highly qualified women out of a  relatively small local pool of talent. The researchers found that the new female Board members were less experienced, which is no surprise. On average the new female Board members were 8 years younger, less likely to have held a C-suite role but more educated.
Companies that had the most ground to make up in terms of recruiting top female talent suffered the greatest decrease to their Tobins Q value and their stock price – and in preparation for the law, many simply de-listed. However, I think that misses the opportunity for proactive organisations. The lesson in this research is that companies who aimed to get ahead of the curve, who saw demographic changes and impending legislation coming fared the best. Rather than fight it or de-list their firms from the Norwegian stock exchange, they were able to pick from the best qualified women earlier on, and see their stock prices decrease significantly less than those who waited and then struggled to make the target.
Other positive research that links high financial performance and female Board representation has been drawn from companies that chose to recruit senior women, not those that were forced to as is the case in this particular Nordic research. Quotas, while sweeping across Europe, indeed may never come to the UK, but the demography of key growth markets and university- educated employees will still continue to be largely female. Those big shifts will remain, whether we eventually have quotas or not. Proactive companies; those who are recruiting top female talent for their Boards and in leadership positions to eventually feed their Boards now, will be better positioned to weather the changing global economy.