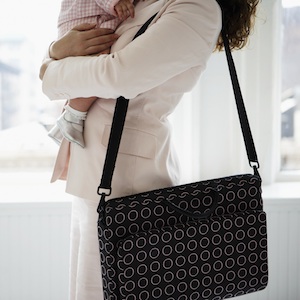 We at Female Breadwinners are delighted with the new legislation making the provision of parental leave rights more equitable between working mothers and fathers. If taken up by fathers, it will help reduce much of the stigma surrounding asking for flexible work that employees too often feel.
Under the new plans, new mothers will be able to return to work two weeks after childbirth and share the rest of their maternity leave with their partner. From 2015, a fully flexible system of parental leave in England, Scotland and Wales will give professional working women a clearer "route back" to work, ministers have announced. Parents will be able to take time off together and have a legal right to request flexible working hours. At the moment, new mothers can take a maximum of 52 weeks of leave after the birth of their child, while fathers are entitled to two weeks of statutory paternity leave of their own.
Since April 2011, fathers and mothers have been able to share some of the 52 weeks' existing leave, with the father able to take up to six months beginning after the baby is 20 weeks old. However, currently this can only be taken as a single block – as can the leave the mother takes. With these new rights, a new mother will be able to trigger flexible leave at any point after the first two weeks' recovery period. Parents will be able to share the remaining 50 weeks between them as they like and leave could be taken in turns or at the same time. Maximum leave will remain 12 months, nine of them on guaranteed pay.
The combined measures, the deputy prime minister claims, will give parents "more options" and professional women a "real choice" about how they balance their careers and family responsibilities while respecting couples who want more "traditional arrangements. So many couples feel like they are facing an impossible mathematical equation," Clegg says of current arrangements."And it is an equation where the answer is almost always rigged. Because whichever way you look at it, the solution ends up with the mother doing more of the caring and the father doing more of the earning." If this had been available earlier, would you have used this provision when you took maternity leave? If so, how would it have worked best for you and your partner?
There is no doubt about it, making the switch from working woman to working motheris one of the biggest professional challenges you will ever face. However, there is plenty you can proactively do to make the process as streamlined as possible. Find out how with our recorded webinar: Managing Your Maternity Leave As A Female Breadwinner.