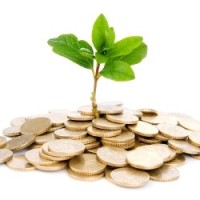 Our sister company, The InclusIQ Institute, wanted to share their popular article with us. We see successful leaders who keep employees happy by giving them regular raises and promotions. However, as monetary reward is only a small part of why people work, we are impressed by leaders who are able to motivate teams even during the lean periods – when raises are impossible to give.
Here are the factors they focus on:
Consistent Values: We can't visit the lobby of a corporate client without seeing a banner proudly proclaiming their values. However, in sessions, the employees confide core values are abandoned during tough times. Leadership values seemed to apply in good times, but dwindle or even disappear during times of stress. Employees put in more if company values are followed at all times – even if it calls for tough decisions.
Long Term Focus: Ace teams see the tough periods; belt-tightening and cash flow issues as a temporary problem. Their leaders maintain focus on long-term objectives. Employees don't mind going through difficult times when they believe there is a brighter future ahead.
Continuous Communication: As a Forbes article on 'Seven Ways To Increase Employee Satisfaction Without Giving A Raise' comments: "People tend to communicate less during bad times, when in actuality, they need to communicate even more." During tough times, good teams increase communication and share important information. Apart from any good news, it is also important to share the reality of the current situation with team members. No one likes being condescended to; they can handle the truth.
Opportunities for Development: Successful teams use slower times to learn new skills and build new capabilities. Leaders should not cut training and development as encouraging employees to take up stretch roles boosts employee satisfaction and inspire loyalty.
Good leaders know that if you can't walk your talk – why should anyone else? How have you seen strong teams cope well during a down period?