I love revisiting a great classic read. In particular I enjoy rereading books that force me to think in a new way. These are three very different books on a fascinating topic; sex and the modern woman. These are still as thought provoking today as they were when they were first published.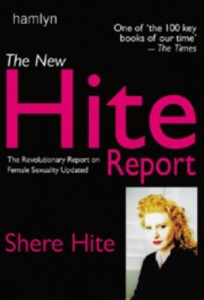 The Hite report: by Shere Hite: This best-selling book in the 1970's was the first to look at the sexual experiences of normal women. Hite gave us the unvarnished truth free from media stereotypes and societal expectations. Not a light read, but her interviews with over 3,000 women aged 14 to 78 will get you thinking about the 'normality' of your own sex life like never before.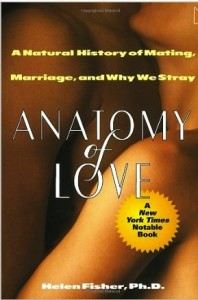 Anatomy of Love by Dr. Helen Fisher: This book fascinated me as I started to date at University. Dr. Fisher, an anthropologist, unravelled the mysteries behind flirting, jealousy, intimacy, homosexuality, infidelity, and why men & women approach seem to mating and finding love so differently. She deftly uses four million years of evolutionary history to explain why we're attracted to our partners and how this affects our decisions around love, marriage and even divorce.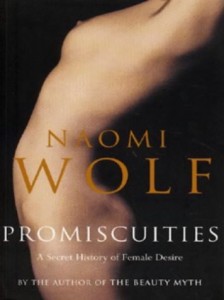 Promiscuities by Naomi Wolf: One of my favorite authors, Wolf explores female sexuality and what it means to come of age as a modern woman. Tracking a group of adolescent girls as they reach womanhood, this book addresses how normal psychosexual development is constrained through the historical repression of women and a modern prevalence of pornography. The stories within are candid and bold, funny and shocking and feature the bittersweet yet sometimes crippling realities that make up a young woman's journey to sexual and emotional maturity.