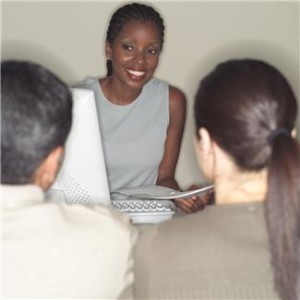 Women now account for 17 per cent of all board directorships in FTSE 100 companies a figure that has not shifted in the last year at all. This lack of progress over the last 18 months is dismal, considering all the attention and supposed 'good intentions' of major businesses on this issue. New research, published by Cranfield School of Management reported that although the 17% is an improvement from 11 per cent in 2010, seven of the UK's top 100 companies still do not have any female directors on their board. And it is still well below the target recommended by former banker Lord Davies in his government-commissioned report into women on boards, which called for the boards of the UK's FTSE 100 businesses to be made up of at least 25 per cent women by 2015.
Have businesses reached a saturation point of interest on this issue? Of Britain's largest firms, Burberry leads the way when it comes to female board appointments with three female directors out of eight on its board. Perhaps not surprisingly, it is led by a woman, Angela Ahrendts one of the few female CEO's in a large UK company.   British drinks giant Diageo is next, with four directors out of 11 on its board. In joint third position is outsourcing group Capita, GlaxoSmithKline and investment company Standard Life with a third of women making up their boards.
On FTSE 250 boards, women account for 13 per cent of directorships, which is up from 7 per cent in 2010. There are now 183 FTSE 250 boards with female representation and, for the second year running, all male boards that are part of the FTSE 250 are in the minority.
Still, business secretary Vince Cable said he isn't inclined to introduce compulsory targets. "The government continues to believe that a voluntary led approach is the best way forward." But, he added: "Quotas are still a real possibility if we do not meet the target of 25 per cent of women on boards of FTSE companies by 2015." Certainly in our experience, proactive companies are getting ahead of this issue by looking at organisational culture change and filling their pipeline of talent with women ready for Board level appointments in the next few years.
Quotas or proactivity on gender balance, it seems only time will tell.