A selection of career development advice for Female Breadwinners.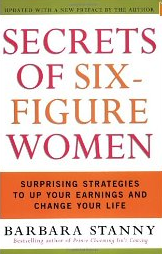 Secrets of Six Figure Women by Barbara Stanny. Stanny has spent years researching women whose annual earnings exceed $100,000. She identified 7 key strategies among female high earners; A Profit Motive, Audacity, Resilience, Encouragement, Self-Awareness, Non-Attachment, and Financial Know-How. I greatly enjoy Stanny's style of writing, not surprisingly as it reflects my own: a mix of interviews with successful women with research and achievable strategies. A great read for anyone aiming for those 6 figures.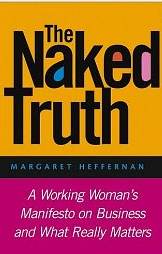 The Naked Truth by Margaret Heffernan. I admire Heffernan's work for her forthright stance and her truth about the working world-that women's choices are more limited, you can't have it all and women do indeed work differently than men. I particularly enjoyed the chapter "The Emperor's New Clothes" where she blames organizational dishonesty, procrastination, buck passing, and lip-service around the value of team work, as inhibitors to women's progression and economic growth as a whole. Keep telling it like it is Margaret!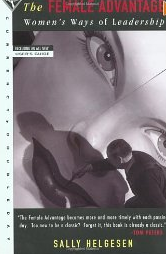 The Female Advantage by Sally Helgesen. This book was published in 1995 and was at the forefront of suggesting that women might actually have something new to offer the workplace and even advantages over their male colleagues. She focuses on women's leadership styles which tend to be more inclusive than hierarchical, incorporate strong communication skills, and place a high value on relationships. This work was important in helping women value their sense of difference rather than apologise for it.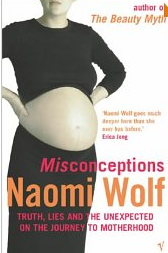 Misconceptions by Naomi Wolf: Over the years I've given this book to several expectant friends. Wolf explores the commercialization of pregnancy and the conflicting societal messages aimed at expectant mothers. There are often unhelpful and contradictory mix of unrealistic sentimentality and dangerous half-truths. She explores how a mother-friendly childbirth is often in conflict with hospital friendly practices-and the shock of the post-natal experience.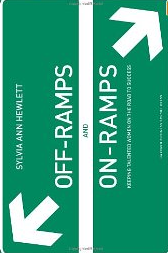 Off Ramps and On Ramps by Sylvia Ann Hewlett: This groundbreaking expose lifts the lid on the myth that "a year or two out of the workforce won't hurt my career." I always advise my coaching clients who are about to take maternity leave to stay in the game largely as a result of Hewlett's research. Her research proved that while the vast majority of women expect to get back into work after taking a career break to raise children or help with ageing parents, most had problems getting an 'on-ramp' back into rewarding jobs. Those who were 'lucky' enough to find roles often returned to jobs far beneath their capabilities. This is a waste for them, but also for companies hungry for good talent and society on the whole. A must-read for any woman considering a career break.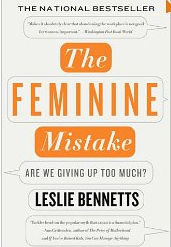 The Feminine Mistake by Leslie Bennetts: This book addresses the fallacy that it's best for families and children if mothers stay home. Bennetts explains that focusing our praise on stay-at-home mothers ignores the surprising advantages of paid work and the unexpected psychological toll of giving it up. She convincingly argues when women gamble on dependency, most end up on the wrong side of the odds, missing out on the intellectual, emotional, and financial, and even health benefits, of self-sufficiency through paid employment.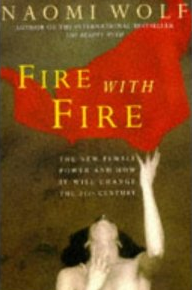 Fire with Fire – Naomi Wolf. This book is a call to arms for women to capitalize on our collective enormous economic and political potential as voters, employees and employers. This book, more than any other, made me realize how much economic power I hold and can consciously exercise. Our power is not just through day to day purchases,  but also how we choose suppliers, long term investments and certainly our political and charitable donations.   A  must read for any woman interested in the unleashing the power she wields as an individual economic entity.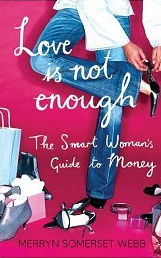 Love is Not Enough – Merryn Somerset Webb.  Penned by the editor of Moneyweek Magazine, this book is a wake-up call for any woman who is hoping that Prince Charming and his bank balance will save her day.  She details everything from handling debt and insurance to pensions and mortgages, all aimed at today's professional woman.  Somerset Webb was also good enough to give advice regarding money management for couples in my own book, Female Breadwinners.  A gem of a a book for any woman who realises that waiting on her 'white knight' to secure her economic future is in for a very long wait!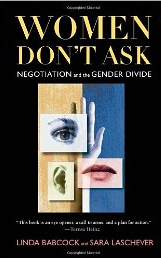 Women Don't Ask: Negotiation and the Gender Divide by Linda Babcock and Sara Laschever:  If I had a pound for every sticky note I put within these pages, I would have paid for the book several times over. The authors detail the historical barriers and social forces that have inhibited women from negotiating, as well as the huge financial disadvantage this reticence costs us.  The book heavily details research but they also give several strategies women can use to increase their likelihood of getting what they want through negotiation.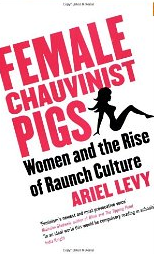 Female Chauvinist Pigs by Ariel Levy: I first came across Levy's clever and acerbic writing in the Sunday Times which was enough for me to pick up this slim volume on women and the rise of 'raunch culture'.  She details how young women choosing to appear on 'Girls Gone Wild', binge-drinking and adopting the playboy bunny logo as a symbol of liberation is not the post-feminist shortcut to cool. Rather the increasing culture-wide obligation for young women to act and look like porn stars show just how much further we have to go to achieve true equality. A must read for anyone wondering why some modern women equate the worst of traditionally male behaviour with female emancipation.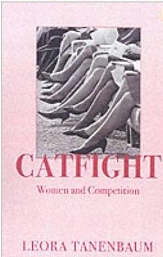 Catfight by Leora Tanenbaum.  One of single most asked questions I receive at speaking events is why some women at the top appear to "pull up the ladder" after them.  This book is an insightful foray in the dispiriting women's world of female aggression, rivalry, and competition surrounding everything from diets to dating, from the boardroom to the delivery room. This expose into the darker side of sisterhood asks how much progress we have really made when competition among women is so prevalent, pointless and ultimately undermining.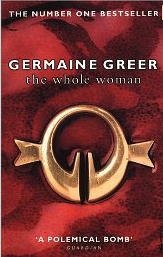 The Whole Woman by Germaine Greer: Modern women owe much to the rebellious Greer who is as eccentric and controversial as she is inspiring and provocative. This more recent book addresses her concern regarding widespread complacency on the part of younger women into settling for a dubious version of equality.  This book is a compilation of 35 essays from her formidable career as a journalist and feminist advocate on topics ranging from 'girl power', self-mutilation, housework, and abortion. As always, an incisive and passionate read.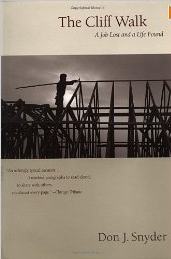 Cliff Walk by Don Snyder.  This is a poignant memoir that both my husband and I loved. Snyder was an English professor with 3 children and a newly expectant wife when he was fired from his 'safe' academic post. What followed were months of disillusionment and desperation and ultimately a personal redefinition for himself. He had to readjust psychologically to take on a role as an unskilled construction worker and to find dignity in the kind of work he'd run from all his life. An inspiring read for anyone undertaking a period of reinvention after a surprise job loss.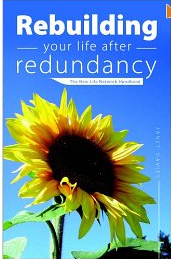 Rebuilding your Life after Redundancy by Janet Davies. In a tough economy, I'm surprised there aren't more books aimed at those recently made redundant or those fearing that eventuality. Janet Davies penned this guide after her own reinvention as she struggled to find resources for this highly capable yet stigmatized demographic. She covers everything from coping emotionally and managing your finances to finding new opportunities through interim roles, freelancing, web entrepreneurship to retraining.  The subsequent websites she set up www.myexecutivecareer.com and www.mygraduatecareer.com go even further. I'd recommend it to anyone who has been blind-sided by redundancy or just wants to get back into the job market. Visit www.newlifenetwork.co.uk for even more resources.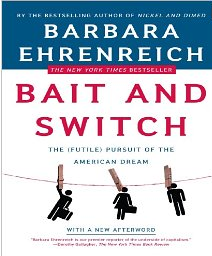 Bait and Switch: The Futile Pursuit of the Corporate Dream by Barbara Eherenreich. I found this book fascinating as a portrayal of the increasing poverty and despair within America's white collar corporate workforce. The book details the demoralisation amongst modern white collar workers who, she posits, largely fall into two groups: job seekers and those who live in fear of unemployment – recognising they are just one round of lay-offs away from being expendable themselves. Posing as a unemployed white collar worker she enters the almost surreal world of internet job searches and lonely networking events. She rightly criticises professional mentors and coaches who offer empty self-help mantras to increasingly desperate would-be employees. The book is poignant, dispiriting at times and even blackly funny, but certainly a must read to understand the modern economy and how it can make casualties of us all.