Books For When You Get A Break – Perfect Novels For Female Breadwinners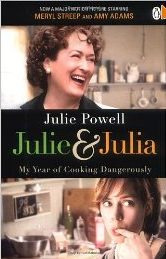 Julie and Julia by Julie Powell – Fanciful blog started by a frustrated 30-something New Yorker who wanted to shake up her otherwise staid professional existence. She set herself the goal of making every single recipe from Julia Child's tome to Gallic fare; Mastering the Art of French Cooking.  Not an easy feat as she (and her husband!) discover but one that certainly changes her life. Now a block-buster movie, this is a fantastic read for foodies left unchallenged by their day jobs!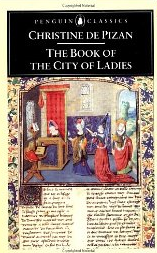 Book of the City of Ladies by Christine de Pizan. You won't see this book climbing the chart of the recent best sellers. Christine de Pizan is credited as being one of the first female authors to write in her own name in 16th century – at a time when errant husbands were still entitled to all of their wives meagre earnings. This is an allegory about the Three Daughters of God; Reason, Justice and Rectitude, who come to earth to help our heroine create the perfect eponymous 'City of Ladies' where women can gather and live harmoniously. I read it when I was 22 and it gave me goose pimples to think how many of her ideas are still relevant today.
I Don't Know How she Does It by Allison Pearson. This funny and easy read is for today's Female Breadwinner. The protagonist is a time-starved working mother who has more on her professional and personal plate than she'd care to keep spinning. The Washington Post called it the "Definitive Social Comedy of Working Motherhood"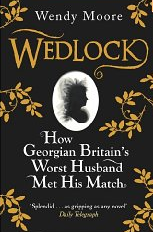 Wedlock: How Georgian Britain's Worst Husband Met His Match by Wendy Moore. This book could be considered perfect for career women if you accept the reality that marriage maintenance in eighteenth century England was a full-time job. Written in a novelistic style, this book charts the real life of Mary Eleanor Bowes, at one time the wealthiest heiress in Britain and her spectacularly awful marriages. Her experiences and the trials she went through (quite literally) to rid herself of not one but two dastardly husbands, helped set precedent for today's marriage laws. After you read her tale, you will count your blessings for the relative civility of modern divorce!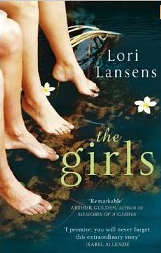 The Girls by Lori Lansens. Okay, I admit it – I digress. Not at all about the lives of professional women, I felt I couldn't pass up a mention of this spectacular novel. It focuses on the lives of two extraordinary women who know they will die young – Siamese twins; Rose and Ruby. There are huge personality difference between the girls, yet the love they share literally had me laughing and crying on the Tube. Trust me, not a good look if you want to avoid the stares of bored commuters, but completely worth it all the same.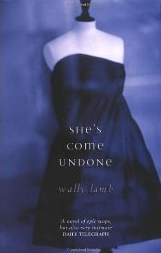 She's Come Undone by Wally Lamb. This coming of age novel focuses on the life of cynical yet lovable Dolores Price. I read it over 15 years ago, but it still remains the single best example of a male author who truly gets what it means to be a young girl, with optimism and insecurity in equal measure. I felt the author had to have been in my head at times for the poignancy and resonance. Let's hear it for the tuned-in men!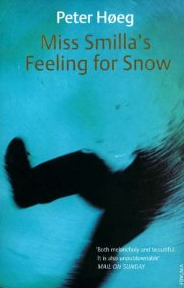 Miss Smilla's Feeling for Snow by Peter Hoeg. This Danish murder mystery preceded the current fashion for Nordic Noir and remains the standard to which all others should be judged. It focuses on Smilla, a half-Inuit woman who wants to unravel the 'accidental' death of a young  boy and it's relation to the highly political work of an oil conglomerate.  Fantastic thriller for anyone who has feels like an outsider in city life.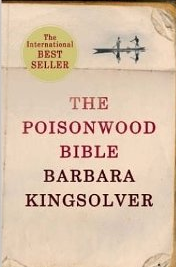 The Poisonwood Bible by Barbara Kingsolver. Barbara Kingsolver could write on loo rolls and I would buy them. While I could heartily recommend any of her writing, I must highlight this book as it is simply the best. It features an American family of missionaries who move to the Belgian Congo in the 1950's. They come in an effort to save the local African heathens from eternal damnation; only to find the path to salvation and survival is not so straightforward. What I love about this book is the way it charts the lives of each of the four daughters in the family, as they grow from teenagers to grown women with radically different interpretations of their experiences.  The fictional characters have a way of getting inside you and now even years later, I still think about them and wonder what they would be doing now.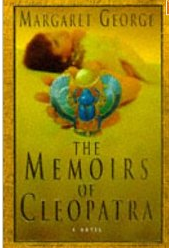 The Memoirs of Cleopatra by Margaret George. You couldn't get more office politics in a book if you tried! Though you know from your history lessons and watching Elizabeth Taylor, that all does not end well for Cleopatra, you are gripped until the very end. Told in novel form, this biography shows Cleopatra as the ultimate business woman. She was able to use charm but also straightforward asset management with such aplomb she was able to turn the deteriorating and bankrupt dynasty she inherited into a prosperous civilisation that continues to fascinate us today.  She could eat the Dragons' Den for breakfast!
The Observations by Jane Harris. This Scottish tale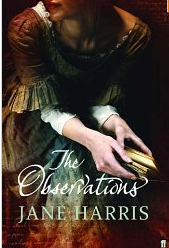 of an 18th century servant girl and her mistress is fascinating, and a gripping read. An uneducated servant girl, Bessy, is able to turn the tables on her mistress,  Arabella, who conducts psychological experiments on her. While most people consider Bessy the clear heroine, I was fascinated with the life of Arabella, who clearly was an frustrated middle class educated young woman, who a mere century later, could have been held her own with psychologists of the day. A great reminder of how far we have come in terms of opportunity and the transformative power of education.
Herland by Charlotte Perkins Gilman. Best known for her novel 'The Yellow Wallpaper', Perkins Gilman asks the question of what a female utopia would look like. The novel is told through the eyes of three male explorers who are impressed by the magical world they unexpectedly happen upon, but are certain 'this is a civilised country…so there must be men'. A great read for anyone curious about what a woman-centric world would look like, it's as on-target today as when it was written nearly a century  ago.
The Women's Room by Marilyn French. In all good conscious, I discovered you can't complete a Women's Studies degree without reading Marilyn French. This is her seminal classic which awakened millions of women to feminism in the late 1970's. This powerful novel follows the live of Mira Ward, a 1950's young bored housewife who becomes a 1970's radical feminist. Groundbreaking feminist Betty Friedan called it 'The Best Novel Yet About the Lives of Women'. This became an international bestseller and while my own copy is very battered, it is also much beloved.
Woman at Point Zero by Nawal el Saadawi. This slim novella introduced me as a Western woman to the writings of Nawal El Saadawi,  the most influential modern woman alive in Egypt. While a prolific writer, to call her an author alone would belie the fact that el Saadawi is also an eminent physician, and human rights activist who over the last several decades has spent time in and out of prison defending women's crumbling rights in Egypt and the Middle East. The novel focuses on Firdaus, a prostitute who is on death row for killing her pimp, and Firdaus' belief that death is her only escape from male tyranny. Fantastically gripping; for when you are feeling radical J.
The Red Tent by Anita Diamont. This was a NY Times bestseller and it's not hard to see why. The book reads as if the bible elaborated on the details of women's lives the way it does men. The story focuses on Dinah, who in the Bible is a virtual afterthought as the daughter of Jacob.  Here she gets her own very rich and dramatic story regarding her life and those of her 'mothers' (co-wives to Jacob). This is a perfect read for any woman like me,  curious about what the Bible missed out in not telling the truth about women's lives.
The Road from Coorain by Jill Ker Conway. This memoir looks at the life of a young girl born in the harsh Australian outback who went on to become the first female President of the esteemed women's university, Smith College, in the United States. Being born in Alice Springs, Australia myself the book had extra resonance for me personally. However, I'd recommend it for any woman who believes in quiet ambition and the transformative power of a childhood love of books.
Remarkable Creatures by Tracy Chevalier. Though the author is better known perhaps for "The Girl with a Pearl Earring" I think this book is the real gem. And yes, I love a good pun J This true story focuses on the unlikely pairing of two women who went on to become leading lights in the very male-dominated world of early palaeontology. The main protagonist is Mary, a poor young girl with an amazing eye for picking out some of the first fossils on the Dorset coast. Unfortunately because of her dire straits, all her unique finds (and the credit!) go to wealthy gentlemen collectors. She is championed by Elizabeth, a local amateur collector herself, who fights to help Mary get the recognition she deserves from the scholarly men so openly dismissive of both women. Anyone who has read 'Beyond the Boys' Club' can guess why these themes mean so much to me!
The Handmaid's Tale by Margaret Atwood. Margaret Atwood is one of my all-time favourite writers. Reading the books she published while at university throughout the next 5o years is like watching current events unfold and a insightful take on the modern world. While she has taken on themes ranging from bulimia and bullying to environmental and societal disaster. In my eyes her most powerful book remains her best known; 'The Handmaid's Tale'. Atwood is fantastic at giving you 'other worlds' that are close enough to modern society to be eerily familiar, yet chilling in what they foretell. This classic focuses on a future world where infertility decimates world population  and the last few fecund women are quarantined and 'honoured' with the career of 'Handmaid' – continual surrogate mothers to the highest bidding of infertile couples.
At Risk by Stella Rimington. This was Rimington's first novel after leaving her post as the first female Director of MI5, the British Security Service. That alone was enough to make me buy this pacey thriller. What I loved about the book was the way Rimington portrayed both the fundamentalist terrorist and the pursuing security agent as female characters;  a real departure from the normal  spy-thriller genre.   A cracking good yarn for anyone interested in how the female mind works in the thoroughly 21st century 'War on Terror.'