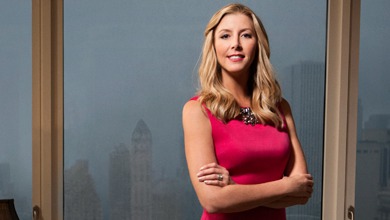 This half-hour video is a great pick-me up to watch over your lunch break. Sara Blakeley, founder of the well known Spanx hosiery brand, talks about the journey she had to take her 'crazy' idea for footless tights all the way to a successful market launch.
She discusses how, rather ironically, the hosiery market was largely dominated by men – which gave her insight into why so much underwear was uncomfortable. For example all waistbands on traditional tights is the same size regardless of whether you are a small or large.  She jokes about thongs – 'that it's underwear that creeps into the one place we are always trying to get it out of!".
Told with humour, she gives inspiration to would-be entrepreneurs who start small – as most women-owned businesses do, and how important it is to hire people who can take care of your weak spots through delegation.
I completely agree about many of her key points about what it takes to build a business.  Blakely discusses how important it is to pay it forward in terms of supporting charity and how to keep motivated even when initial naysayers think ' your idea is so bad they think it's part of a candid camera sketch'.
She even recalls her first attempt at taking Spanx international. Her first foray into British PR got off to a rocky start when she proudly proclaimed to an ashen-faced male presenter on the BBC, that "Spanx smooths your fanny!" – completely unaware that the American word for bum means, ahem, something quite different here!
Image Courtesy of Forbes.com