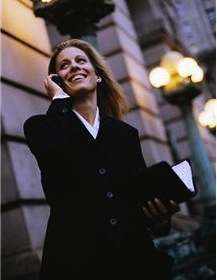 As many of you will know, while doing business globally, Female Breadwinners is based in Scotland. We love Scotland and the country is not short of enterprising women… with more than 60,000 female-led businesses, it has proportionately more women in business than many other parts of the UK. These businesses are generating more than £5 billion for Scotland's economy, and women are starting businesses in every industry sector.
This inaugural Women's Business and Enterprise Conference is an event for women who are thinking about starting a business, for women already running a business and for women who want to grow their businesses.
But there are still twice as many men starting businesses as women, and women-owned businesses make up only 20% of the total… So there is much more potential to be realised. With the appropriate support, the potential value of women's enterprise to the Scottish economy could exceed £7 billion. On May 9, in Glasgow, there will be a full day Women's Business and Enterprise Conference. In addition to a great line-up of speakers, there will be workshops all day on topics on 6 themes: Early Start, Reaching International Markets, Building Confidence and Mentoring, Business Growth and Access to Finance, Branding for you and Your Business and Women in Family Businesses.
It's an opportunity to meet other like minded people, to share stories, be inspired and find out about the support that is currently available and help shape the future for women's enterprise development in Scotland. Get your tickets and find out more at www.wbeconference.co.uk