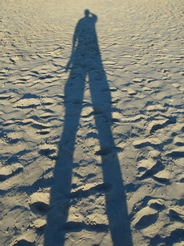 No matter how confident we are about our ability to do/be one thing or another, it is always great to be reminded of it – especially by someone whose opinion you respect. And that goes for the Doyle Morris team too, so receiving testimonials from happy clients like the one below is always very much appreciated.
"The greatest benefit to come out of my coaching relationship with Suzanne is the marked increase in my self-confidence – including a renewed faith in my own intuition and a healthy pride in my experience and accomplishments. Several members of the Senior Management team have commented on my improved focus and more effective communication style."

Amy Cox, ITG President of Human Resources – Europe
Thank you Amy! Little confidence boosts, like the comments Amy received from her senior management team, or indeed the testimonial we received from Amy, can do wonders for a person's self-esteem.  We walk tall when we know we are making a difference.  If you have had a good experience, whether at work or at home, why not take a moment to let the other party know and boost their self-esteem/confidence in the process. Read more Testimonials here.