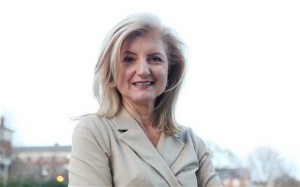 I recently asked Helena Morrissey, CEO of Newton Investments and Founder of the 30% Club, what she felt should happen if the targets for women's representation on FTSE100 Boards – 25% by 2015 go unmet. Based on the very slow progress on this issue in the UK, since The Lord Davies report came out in 2011, it's not likely we'll hit the target, giving rise to increased expectations for a European style quota. The 30% Club is anti-quota, based on a concern they are unmeritocratic – and as Ms. Morrissey said to the audience "I'm all for meritocracy, I just happen to think women are great.'
When I asked about unmet targets for women on boards, she remained optimistic. She reasoned that because there is such a groundswell of support and increasing interest on this topic, we will see a paradigm shift – albeit one that might not get us to the aforementioned targets by 2015. I feel that while I may not like quotas in theory, I like their results and do not see many better options to make the progress we expected by now. While she and I may differ on quotas if we fail to meet the targets, I do tremendously respect the work helping Chairmen and other senior leaders see this as a business issue.
Indeed, there is a paradigm shift going on, but I also believe leaders focus on metrics – and good intentions are not enough to sway action. New research from Thomson Reuters on 'Mining the Metrics of Board Diversity' speaks to this point. The research, written by Katharine Ramsden, and discussed by Kimberley Cole at the recent We Own It Summit, found that in 2012 just 59% of 4100 global public companies had even a single woman on their board, with just 17% reporting having 20% women or more. What is dispiriting is that this 59% is up just 3%, from 56% in 2008,  before 'Women on Boards' was the hot topic it is now.
If those companies have improved by a mere 3% in the face of all the media attention this issue has garnered over the past 5 years, I'm not optimistic the current 'groundswell' will lead to sufficient change. There is a important difference between hand-wringing good intentions and real action. This survey also confirmed the finding we have seen elsewhere; that companies with no women on their boards, on average, under-performed relative to mixed boards. They also suffer from slightly higher tracking errors, indicating potentially more volatility.  While the business case has been consistently made, we shall see which proactive leaders heed and act on the data.