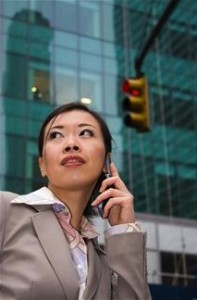 Globally women do 2/3 of all paid and unpaid work, yet own just 1% of property, there are huge disparities between what it means to be a working woman in China versus the UK. At a recent dinner for Barclays, I found myself discussing how women's workplace issues were not the same the world over. China is of particular interest, as I spent time there last year and witnessed the paradox of female leadership. Indeed, understanding China should be of interest to everyone, as the 21st century is now widely recognised in business to be the Asian Century for the rapid growth we will see in these markets.
Only 2% of the world's self-made billionaires are female, but half of them are Chinese. In fact, Communism had a few positive effects for women that are still seen in the workplace and society. China's state ideology strongly supports female education in the sciences and in technical subjects. Women are expected to participate in the labour force to the same levels as men. Communism's focus on equality for workers meant women have long been expected to work as long and hard as men – and be rewarded with senior positions. With gender equality at the top of many organisations scaling the Boys' Club has been less of a hindrance to Chinese working women.
In fact, according to statistics published in the FT, this year 51% of all senior managers in China were women, a triumph of gender equality compared to the global average of 24%. The Us and UK do even worse than the global average with 20% and 19% respectively. Interestingly, in China, state power trumps economic power. Therefore women are still largely excluded from senior positions within the Communist Party of China, which may explain why so many of the smartest and most driven feel free to pursue ostensibly 'lower-status' business careers. Where one door closes, another door opens perhaps.
Additionally, the close family structure helps explain some of the female rise to power. There is more of a Chinese cultural norm of grandparents doing a lion's share of child-raising, again to help parents who are working long hours. For example, there is no stigma on working women who spend little time with their children if they are working for the good of Chinese society. Indeed, the one-child policy means that less time is spent on childrearing overall. In fact, many women see their children just a few hours each week or if they live in the countryside with grandparents, they may see them just a few times a year. Chinese businesses and those that manufacture there do deserve criticism for much sharp practice, but we must recognise that when it comes to gender equality, they have much to teach us. Perhaps, China's is not a system we would wholeheartedly advocate in the West, but it has led in part to their unprecedented economic growth.
Indeed, the one child policy and the historical preference for male children has left too many men vying for female attention, which some pundits are crediting with boosting GDP growth in the country. According to Harvard Business Review with males in the 15-to-30-year age range outnumbering females 1.15 to 1 in China, men have become fiercely competitive; it's almost an unspoken prerequisite for bachelors to have enough for a down payment on a home before attracting a wife, says Fortune. The gender imbalance may be responsible for 2 percentage points of the country's annual 10% growth and up to 48% of the rise in property values across 35 major Chinese cities.