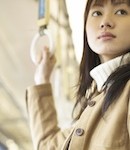 I recently read "Winning the War for Talent in Emerging Markets: Why Women are the Solution" which looked at professional women in a global context. Authors Sylvia Ann Hewlett and Ripa Rashid point out that businesswomen face steep obstacles in emerging markets. How can they stay on the fast track if, as in the UAE, they cannot travel without a male chaperone? And how can they be taken seriously if, as in Russia, the term "businesswoman" is synonymous with "prostitute"? However, there were notable but discouraging similarities. For example in many countries deals are routinely sealed with booze and late night male bonding, which adds to the macho culture. Additionally in every emerging market women bear the lioness's share of family responsibilities.
No doubt, the workload for tiger businesswomen can be crushing. Rapid growth means exhausting change – the optimism and responsibility that brings. However, having customers in different time zones, as global Asian firms often do, makes it worse. More than a quarter of the female high-fliers surveyed by Ms Hewlett and Ms Rashid report working between eight and 18 hours more each week than they did three years ago. And horrible commutes are common. In IBM's ranking of the world's worst commutes, Beijing and Mexico City each scored 99 out of a possible 100 pain points. New Delhi, Moscow and São Paulo also did appallingly. Female commuters often have to put up with leering, groping men, particularly if they work late: 62% of Brazilian women say that they feel unsafe travelling to work.
Wise firms focus on the two biggest problems for working women in emerging markets: looking after their ageing parents, which is typically more of a problem than child care, and commuting. A growing number of companies provide flexible working so that women can work from home. As detailed in the book: "Ernst & Young holds family days to show parents what their daughters have achieved. It also offers medical cover for parents. Many companies provide their female staff with late-night shuttle buses—and female-only taxi companies are springing up in India, the UAE and Brazil." A good read for those interested in the future of working women and female breadwinners globally.
For more information and practical advice take a look at our tools for Female Breadwinners.