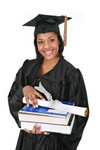 Many business schools are failing to address a major business challenge – that of gender - or if they do it becomes a marginal, for women only subject. They are failing to acknowledge an issue which the organisations they are providing top level employees to are realising is one of the keys to the future of business.
It's a fact that women are the largest single group of most educated employees entering the workforce. And research is showing a positive correlation between better gender balance in leadership, and better bottom line results for companies. So why are business schools so reluctant to educate on a subject of such importance?
A great article on this topic on 20-first blog, suggests one reason could be that they are responsive to their paying customers 65 – 80 % of which are men. And many of the women in business schools are there to 'learn to play the game, the men's game'. The costs of attracting more women – changing the curriculum, adapting their communications and updating their websites – could be prohibitive. Business schools have recognised the case for multicultural and multilingual programmes, we now need what Avivah Wittenberg-Cox, writer of the article, calls 'gender bilingualism'.
So in order to attract both men and women should gender be a core part of the compulsory curriculum? Should business schools also be looking at the case studies they use with gender balance in mind? And what about role models – how many of the faculty and board of trustees are women? All questions that need to be resolved before business schools start to really address the issue of gender.