"People Don't Share Facts, they Share Emotions" – Oxford Uni Research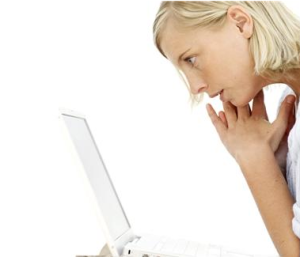 Recent months have drawn attention to the rise in online 'trolling' – bullying women in social media spaces. These trolls thrive on anonymity, writing comments they'd likely never say to a woman's face. Cases like the online sexual harassment and verbal abuse on twitter of MPs Stella Creasy and Caroline Criado-Perez for demanding images of well-known women be added to banknotes is now well known. The strangest aspect, is how vehement some men have become online – fighting against seemingly controversial issues such as Jane Austen's face on fiver. It seems a fairly innocuous decision to us, and one that is merely trying to reconcile an age old inequality. Historically you had to be born into the position of queen to warrant your face on a banknote. Not a goal to which women can easily aspire!
But not all cases of online misogyny garner such headlines. A recent blog in the Guardian by 17 year old Jinan Yuan on What happened when I started a feminist society at school, talks about this online abuse when she launched her own feminist society. Jinan's story is horrifying – "The more girls started to voice their opinions about gender issues, the more vitriolic the boys' abuse became. One boy declared that "bitches should keep their bitchiness to their bitch-selves #BITCH" and another smugly quipped, "feminism doesn't mean they don't like the D, they just haven't found one to satisfy them yet." Jinuan explained any attempt the girls made to stick up for each other was aggressively shot down or belittled with remarks like "cute, they got offended"."
We at Female Breadwinners are puzzled at the lack of school support for Jinuan's club. It took her over a year to simply get the permission to establish the society. The girls then simply participated in a national project on feminism by posting pictures of themselves holding a whiteboard on which they completed the sentence "I need feminism because…". These pictures were subjected to a torrent of degrading comments. Oddly, rather than reprimand the boys who had defaced the images, the school instructed the girls to remove their postings.  Girls who had participated in the campaign were isolated, facing a great deal of verbal abuse with the full knowledge that there would be no repercussions for the perpetrators.
Clearly, social media and online forums provide a new platform and too much of a safe haven for misogynists who probably love individual women in their own lives; but fear our growing power as a gender.
How could we create a community of positive engagers on tough questions about gender?