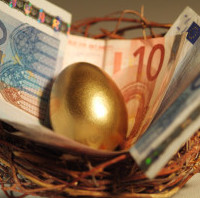 In working with successful career women, we often work with entrepreneurs. In fact, in some of the recent executive leadership coaching workshops I have conducted; almost half the attendees were entrepreneurs, an inconceivable ratio even 10 years ago. We see women's entrepreneurship as a direct response to feeling overlooked and frustrated in the corporate sector. The problem for their former employers is that when middle and senior management women leave, they take hard-earned knowledge, contacts and ambition with them. Now research shows that when they do go, their new businesses are the real winners.
In fact, a survey late last year by Dow Jones VentureSource, on female executives in start ups found new companies have a better chance of going public, operating profitably or being sold for a net gain if they have women founders or board members. After analysing more than 15 years of venture-backed company data in the United States, the survey discovered the overall median proportion of female executives is 7.1% at successful companies and 3.1% at unsuccessful companies. Also, for start-ups with five or more females, 61% were successful and only 39% failed. This clearly demonstrates the value having more females can potentially bring to a management team.
In an article on Modern start-ups are suited to women, Luke Johnson wrote in the Financial Times, "Diversity in general makes organisations more resilient. Many businesses fall apart thanks to testosterone-fuelled disputes and founders overreaching thanks to rushes of hubris that tend to afflict men more often. Women are well-placed to curb such excess, and keep a project on course with more thoughtful management policies."
Apart from the benefits they bring start-ups, women also gain from running the show. In other research, women cite flexibility as one of the key reasons they set up on their own. Women can also be more risk-averse than their male counterparts and less willing to sacrifice family life for the business. Neither of these traits are a negative: over-ambition and burnout are prime causes of bankruptcy and commercial failure.
At Female Breadwinners, we wholeheartedly applaud and are proud to be part of this new shift. Diversity of leadership styles brings better overall management and sustainable growth to start-ups, which is great news for both men and women.