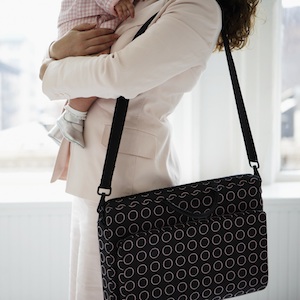 Women make up 49.4% of the 24 million strong UK workforce, yet are experiencing the effects of the recession in a way that is far from gender neutral. The gender pay gap hasn't significantly shifted since the 1970′s and stands now at 14.9%  among all full-time workers. As bad as this is, the pay gap rises to as much as 55% when discretionary pay such as bonuses is taken into account in financial services sector.
In the first quarter of 2012, a staggering eight out of every ten job losses across the country were for women. Over the last 6 years I recall leading maternity coaching sessions in organisations with women patting their heavily pregnant tummies questioning if they would find their jobs waiting for them when they returned – despite any supposed legal protection. Who can afford to fight a legal battle after a maternity leave? Who has that energy on top of a newborn? And certainly I heard on the HR grapevine that it's easier to 'get rid' of women during a recession since legally it would be hard to prove any individual woman was penalised unfairly. However, to leave the work force prematurely costs individual women and their families dearly.
Women's rate of unemployment hasn't been this high since the recession of 1987. Clearly most redundancies aren't planned but if you have any control over deciding whether it's smarter to opt out of paid work to offset spiraling childcare costs think very carefully because it's often costlier in the long run. It will be the lower paid partner – too frequently, the woman within a family, who leaves her job to look after the children. In 2011, the average cost of childcare in the UK was £385 a month, rising to £729 for a toddler under the age of two. When deducted from net pay and added to commuting costs – many families decide it's 'cheaper' for the mother to leave work.
When we take into account not just her salary, but pension contributions, tax on her earnings paid back to the government and the pay rises she would have the earned as she progressed her career – we are looking at a loss-making exercise. If at all possible, I always advise clients to stay in the game, rather than leave work. It benefits confidence as well helps secure her, and her family's, longer term financial future. Interestingly, some employers are able to negotiate new paths that work better for the company and employees in the long term. Forward thinking employers are offering employees the option of going to a four day week on 80% pay – and are surprised by just how many men take up this option, particularly when it is seen as an alternative to redundancy. How are childcare costs and the threat of redundancies affecting you?